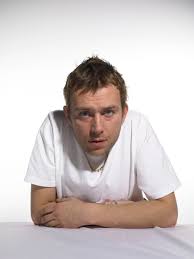 Damon Albarn will release a new album. After Blur and Gorillaz, the next musical adventure of the multi-talented british composer/producer/singer will be called "The Good, The Bad And The Queen".
He just announced that the first single from the album called "Herculean" will be sold on October 30.
Not from october 30 ! The single will be sold that day only.
Via NME